Men's Premium T-Shirt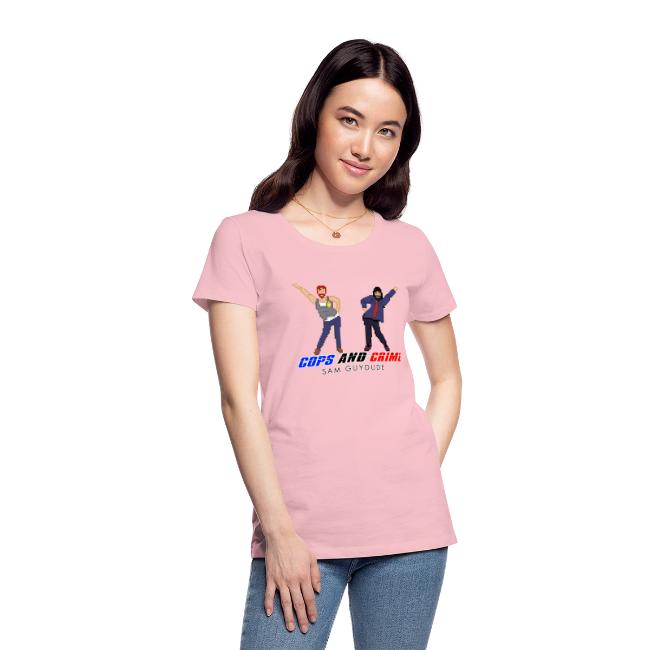 Women's Premium T-Shirt
Cap with Smack Logo
Crewneck Sweatshirt
Smack Coffee Mug
Toddler Pullover
Space Cop Pillow
Doughnuts PopGrip
Cops and Crime Postcard
Cops and Crime Coaster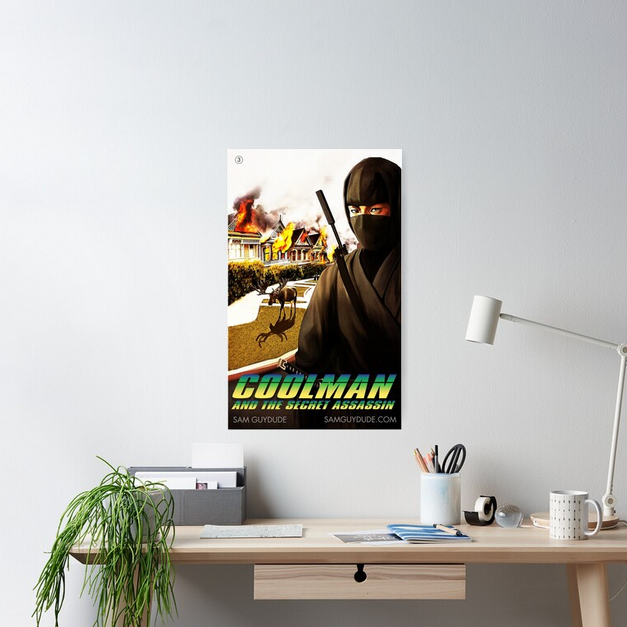 Coolman 3 Poster
Coolman 2 Poster
(Amazon links are paid links)
---
But there is so much more!
Above you find some of the most popular merchandise. But there is so much more! In fact, there are more than 500 different options to choose from. Sam Guydude has a Spreadshop with cool apparel. And he also has a Redbubble shop for even more cool apparel, plus posters and stuff. You can even search for his merch on Amazon.
Hey police lover!
The station wants you! Sam Guydude's merchandise is in fact a machine that will bring you straight to Beam City, a place full of neon lights and Camaros.
The designs come from the books and songs. That perfect profile picture of Coolman that we all love. Covers from the songs – for those times when you want to show the world what you're listening to.
What are you waiting for – get shopping!